Official Band Photo:
(click on photo to open it in a higher resolution)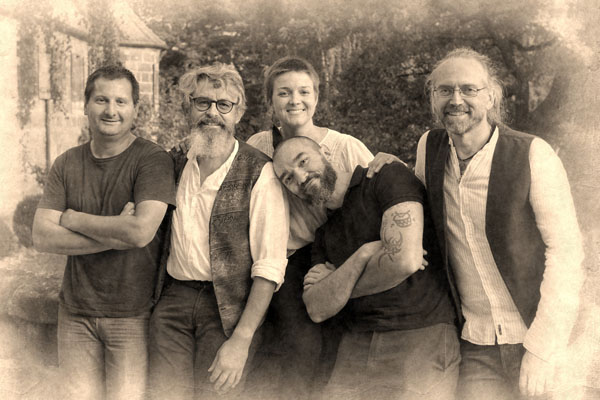 Press Info:

Folk-pop band Yellowbelly are a musical mix touching on Welsh folk, bouncy Britpop and sleepy ballads, sometimes visiting bluegrass, country rock and the leafy suburbs of jazz. Yellowbelly play their own songs about forgotten space probes, cicadas, ratcatchers and whales. They play guitars, violins, drums, a double bass, a banjo, a mandolin, a lap steel, an oud, a harmonica and other instruments, but not all at the same time. Yellowbelly sing about how baffled they are at the iniquities of the cold, cruel world and the gun it has loaded and now points at us. Yellowbelly have played in pubs, churches, barns, internists' surgeries, fields, living rooms, street corners and castles. They can play on a stage, wired up to amplifiers and other modern electrical devices, or they are happy to play acoustically so as not to frighten away the birds. Yellowbelly have been doing these things for 5 years, and have made 3 CDs. The latest CD has a Welsh cow on the cover.